Our customers have access to the finest diagnostic equipment including the Microlife BodyGem and MedGem RMR devices, Cardiochek, Cholestech LDX Lipid Analyzer, McCue CUBA Bone Density Analyzer and much more.
There is never an order that is too small. If you don't see what you're looking for, just ask us to research our data base of over 36,000 medical products. Call us toll free for the best in customer service at 800-743-3328 or send us an EMAIL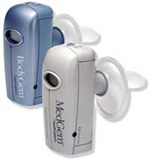 Health & Fitness Network is an authorized distributor of the BodyGem© and MedGem© RMR devices by Microlife Medical
Home Solutions.
These indirect calorimeters measure your clients Resting Metabolic Rate in 5-10 minutes, to provide them with a scientifically based
Daily Calorie Budget, to help them reach their weight goals.
Call 1-800-743-3328 to discuss System Kit pricing options.
We have System Kits and mouthpieces in stock ready for immediate shipment.
Get more information on the BodyGem
Get more information on the MedGem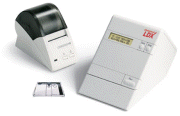 The Cholestech LDX® System using patented, innovative technology, measures a complete lipid profile plus glucose in only 5 minutes from a simple finger stick.
The scope of its measurement capabilities is not the only advantage to healthcare providers.
The physician, nurse or technician can now share the results of testing with the patient on the spot, which means that action can be taken and treatment can begin immediately.
Get More Information on the Cholestech LDX® System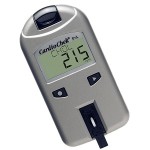 The CardioChek PA is a state-of-the-art, hand-held, battery-operated, software-driven reflectance spectrophotometer. Easy to use. Two buttons do it all!
Results in just two minutes.  Battery operated, no power source necessary.  Portable, palm-sized, easy to ship and store.  Large digital readout.  Can be programmed to display in 7 languages.
Meets NCEP guidelines for accuracy and precision.  Factory-calibrated and ready to use.  Get More Information on the CardioChek PA


McCue C.U.B.A. Clinical™ Contact Ultrasound Bone Analyzer (Contact Ultrasound Bone Analyzer). Never before has assessing a patient's risk of fracture been easier or more cost-effective than with the C.U.B.A.
A dry ultrasound sonometer, the C.U.B.A. Clinical™ is designed to perform a heel measurement in less than a minute.  The world's first dry ultrasound system (no water bath).  Patented internal electronic phantom for simple calibration.
Lightweight (22 lbs.) and easy-to-operate.  Does not produce ionizing radiation.  Cost-effective assessment of risk of fracture.  Get More Information on the McCue C.U.B.A
Save
Save