Health & Fitness Network is proud to offer customers the CardioChek® PA and the Cholestech LDX Lipid Analyzer.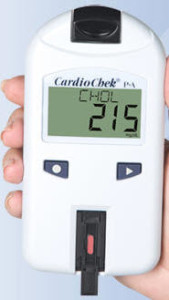 The CardioChek® home cholesterol test system is the first and only system that provides personal, at-home testing of total cholesterol, HDL cholesterol and triglycerides. In just minutes you can regularly track your cholesterol levels at home, between physician visits. It is capable of screening lipids (including Cholesterol, HDL Cholesterol, and Triglycerides) and testing for diabetes and other disease states.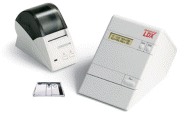 The Cholestech LDX Lipid Analyzer measures a complete lipid profile plus glucose, ALT•AST, and hs-CRP in only 5 minutes (6 minutes for hs-CRP) from a simple fingerstick. With our ALT•AST test, you can get immediate liver enzyme results. We offer placement systems and loaner programs for hospitals, screening companies and physicians who may need multiple units for health fair screenings.
Contact Health & Fitness Network today to learn more about these cholesterol monitors and purchase today!